Water Games & Rides
for Rent
Water slides, water games, and water rides are a great option to cool off on the scorching summer days! Enjoy getting wet by going on these fun water slides, games, and water bounce houses.
Professional delivery to
Burlington, ON, Milton, ON, Mississauga, ON, Oakville, ON, Acton, ON, Ajax, ON, Brampton, ON, Brantford, ON, Cambridge, ON, East York, ON, Etobicoke, ON, Georgetown, ON, Guelph, ON, Hamilton, ON, Kitchener, ON, London, ON, Pickering, ON, Markham, ON, North York, ON, Richmond Hill, ON, Stoney Creek, ON, Erin, ON, Oshawa, ON, Vaughan, ON, Waterloo, ON, Whitby, ON
and surrounding areas. Please submit a quote or contact us to be sure we service your area.
Renting an inflatable water slides is a great way for summer events to be exciting and fun, regardless of whether they are family reunions, birthday parties, or community gatherings. An inflatable water slide rental is a great option for entertainment and to keep your guests cool. Inflatable slides are exciting not only for kids but also for adults. They provide a fun and joyful environment full of laughter, joy, and enjoyment. It can bring people together from all walks of life and create lasting memories. All you need is electricity and water to get it started. An inflatable water slide can also be rented for its physical benefits. It's a great way of keeping kids active and burning off extra energy. A water slide is a fun way for children to enjoy the outdoors and not be trapped inside. It is low impact and great for children of all ages.
Inflatable water slides are also easy to set-up and take down. They come in many sizes, making it easy to find one that fits in your backyard or park. There are many designs to choose from, so you can find the right one for your event. Inflatable water slides are another great way to beat summer heat. In hot summer days, water activities can be refreshing. It's a great way to cool off and beat the heat. An inflatable water slide can be rented for your summer party to provide entertainment and fun for everyone. It's an easy and enjoyable way to beat the heat, make lasting memories and bring people together. It's an affordable and easy way to bring some summer fun into your event.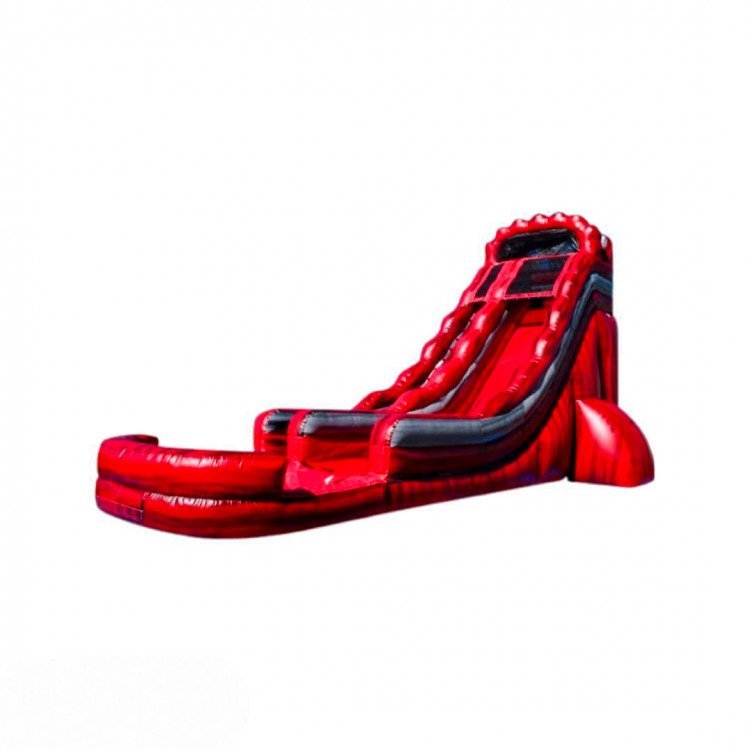 22' Volcano Water Slide w/pool
from $799.00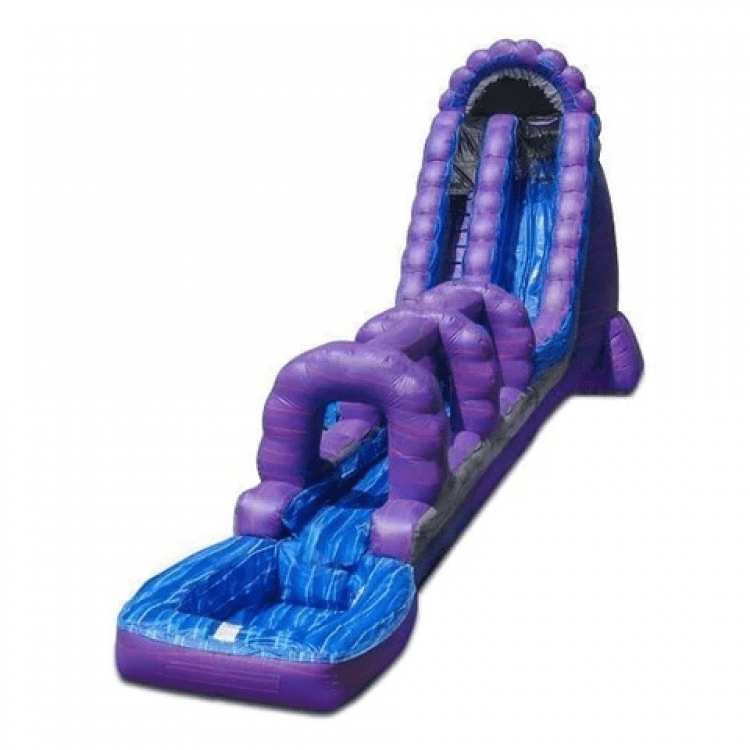 27' Purple River Single Lane Run N Splash Combo
from $1,399.00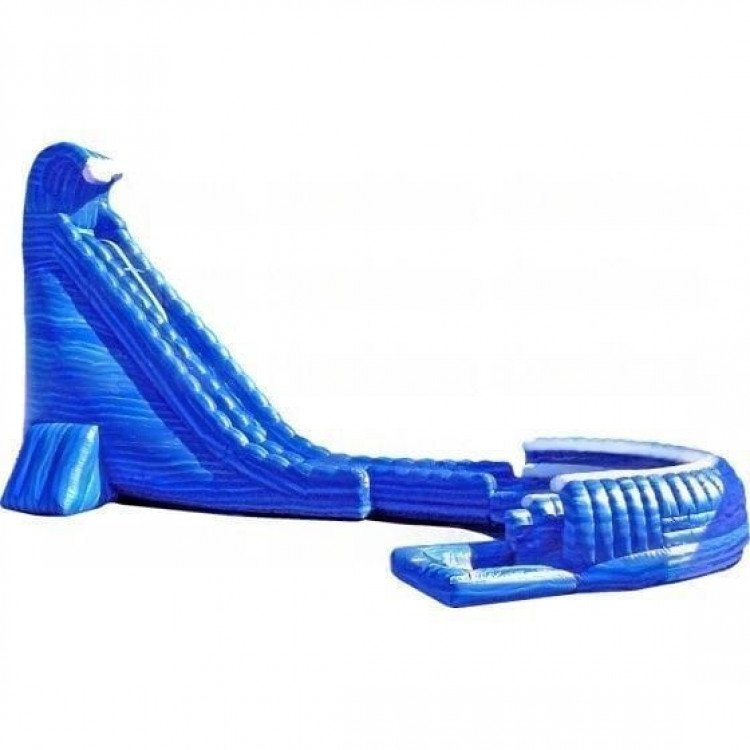 36' Blue Crush Twist with Pool
from $2,199.00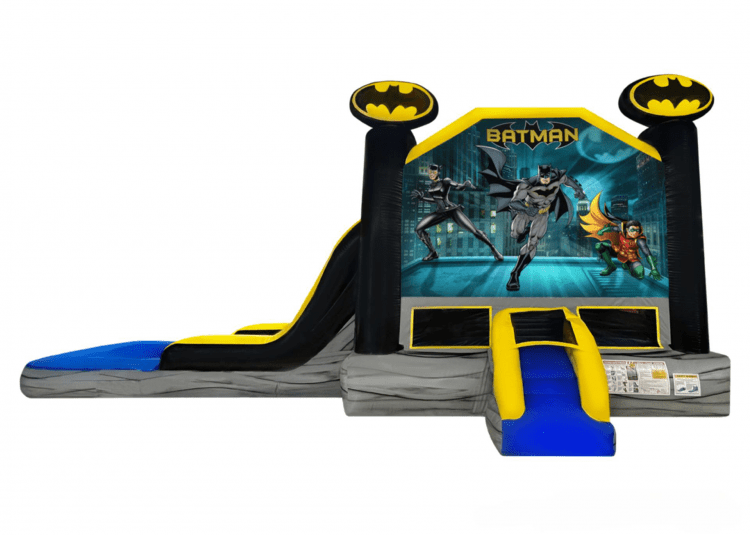 Batman EZ Combo Wet or Dry
from $419.00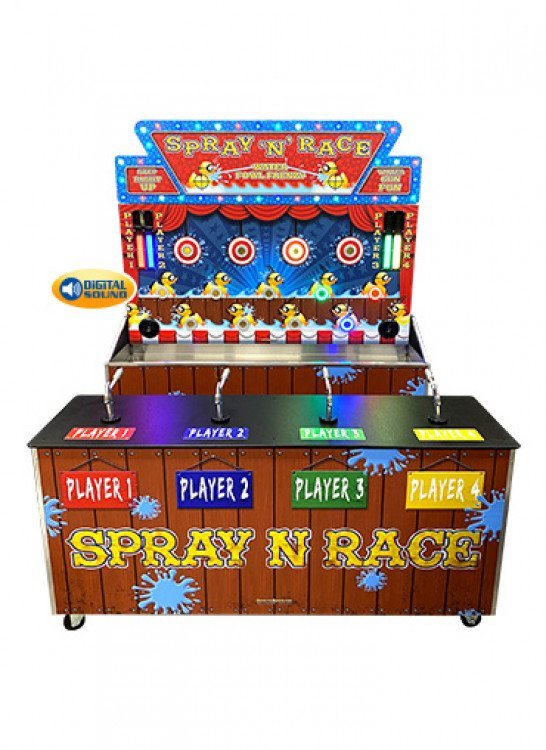 Duck Spray & Race Game
from $899.00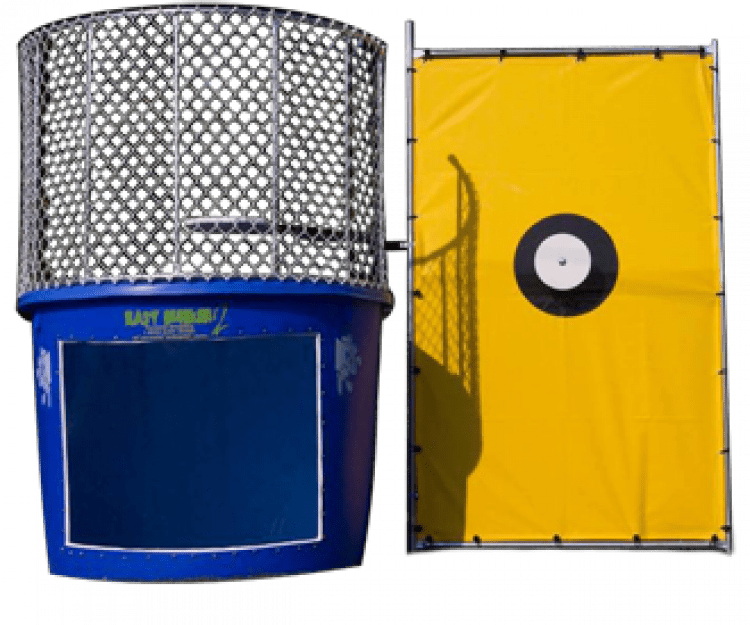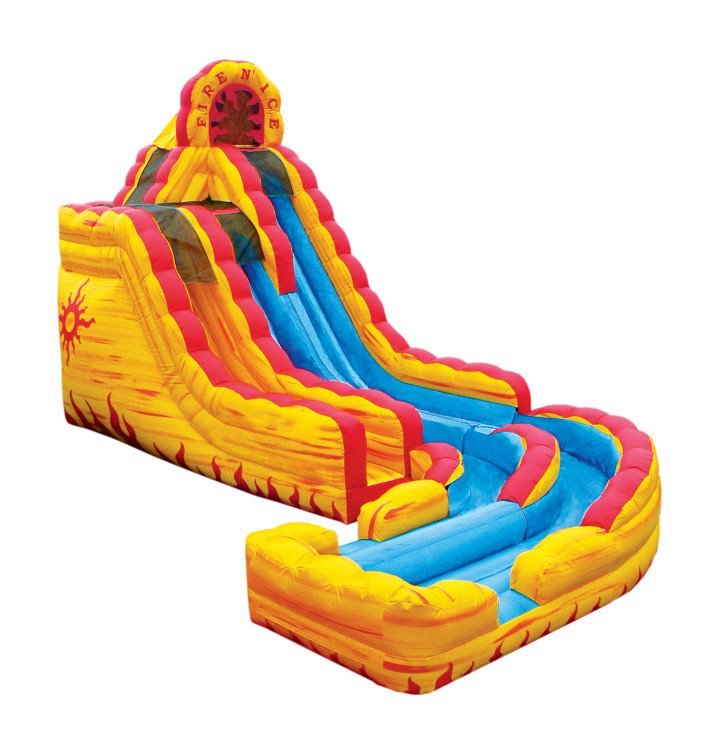 Fire 'n' Ice w/landing
from $579.00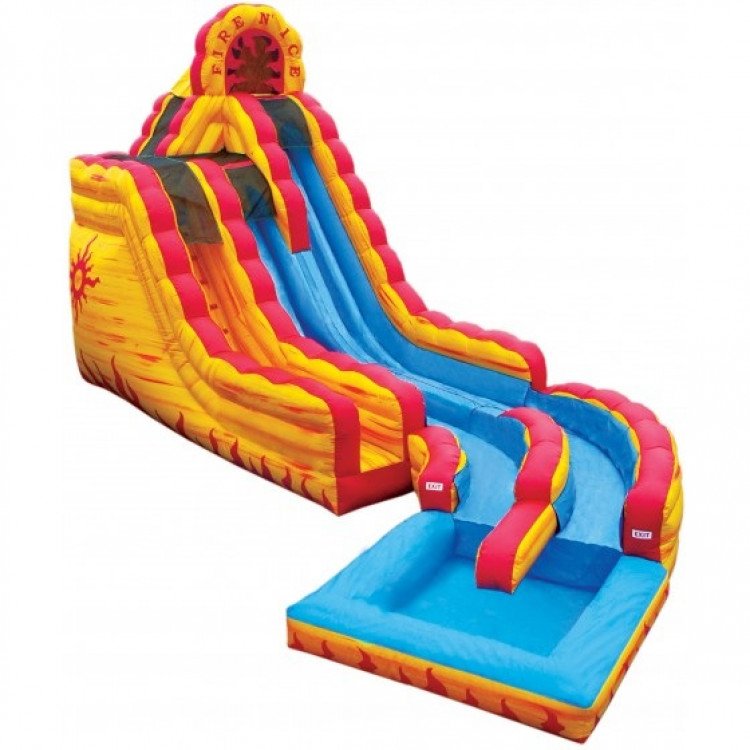 Fire 'n' Ice w/pool
from $579.00
Frozen Combo Wet or Dry
from $419.00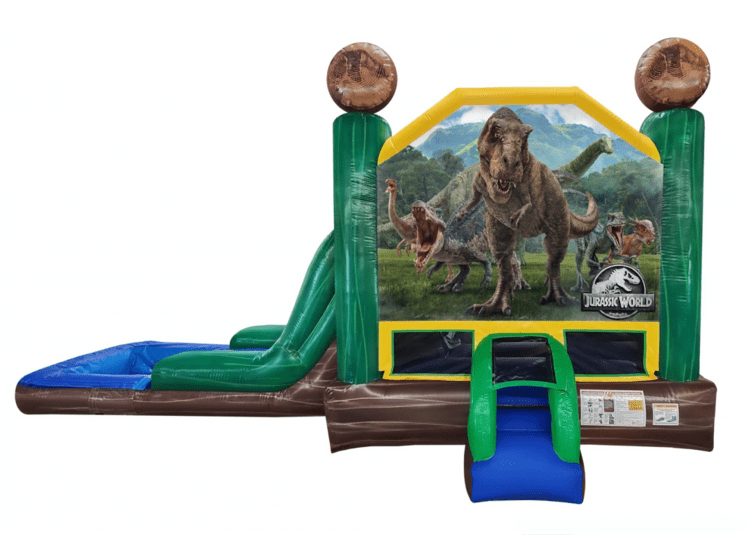 Jurassic EZ Combo Wet or Dry
from $419.00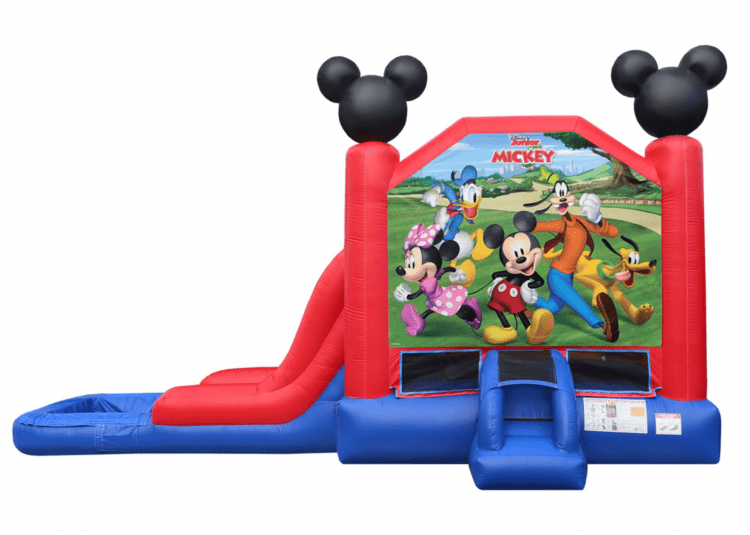 Mickey and Friends EZ Combo Wet or Dry
from $419.00
Paddle Boats & Pool
from $849.00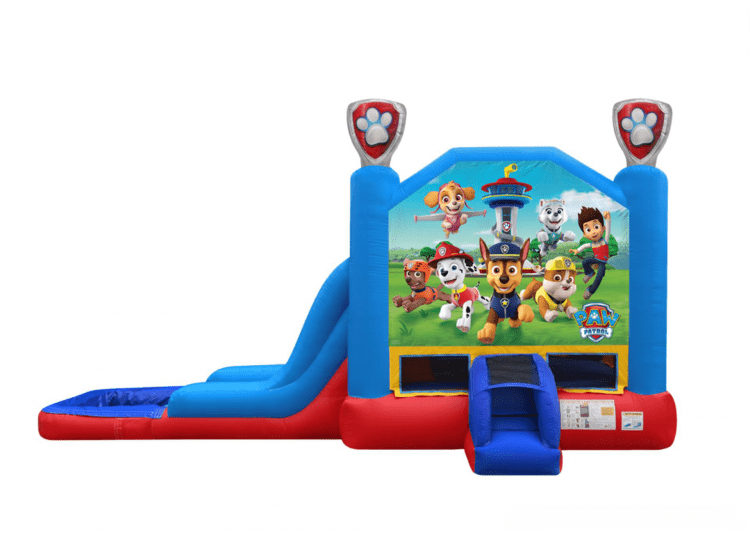 Paw Patrol Combo Wet or Dry
from $419.00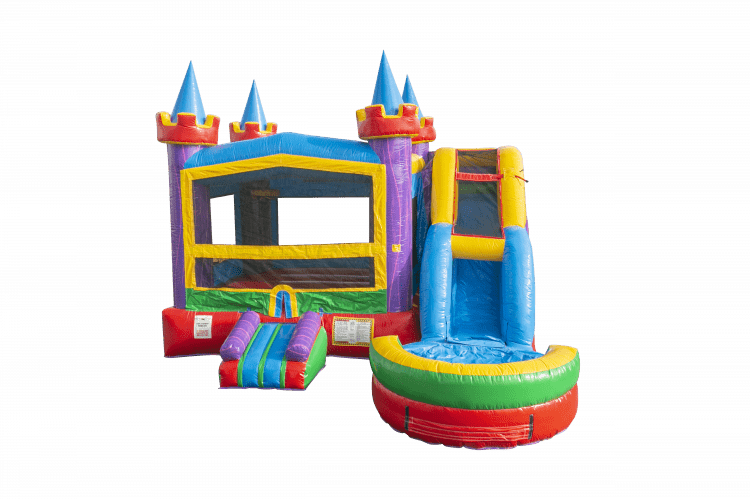 Rainbow Castle Wet/Dry Bounce and Slide
from $449.00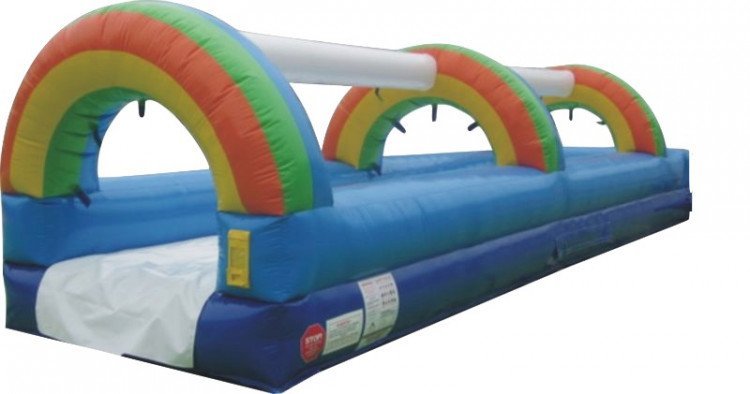 Slip N Slide
from $379.00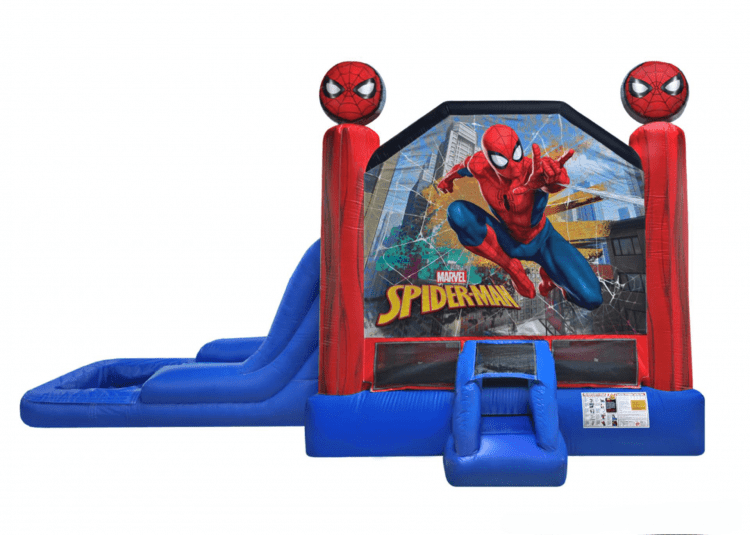 Spider Man EZ Combo Wet or Dry
from $419.00