Obstacle Courses
for Rent
We are able to rent large inflatable slides and inflatable play areas. An inflatable obstacle course offers greater interaction and provide a fantastic opportunity for kids to race with one another and burn a lot of energy.
Professional delivery to
Burlington, ON, Milton, ON, Mississauga, ON, Oakville, ON, Acton, ON, Ajax, ON, Brampton, ON, Brantford, ON, Cambridge, ON, East York, ON, Etobicoke, ON, Georgetown, ON, Guelph, ON, Hamilton, ON, Kitchener, ON, London, ON, Pickering, ON, Markham, ON, North York, ON, Richmond Hill, ON, Stoney Creek, ON, Erin, ON, Oshawa, ON, Vaughan, ON, Waterloo, ON, Whitby, ON, Toronto, ON, Bolton, Ontario, Malton, Ontario, Woodbridge, Ontario
and surrounding areas. Please submit a quote or contact us to be sure we service your area.
Obstacle courses are similar to bounce houses, but with more activities for kids. They are often great for teenagers to race each other through the course to see who can be the fastest.
For extra durability, our Interactive Inflatable Obstacle Courses are reinforced with seams to ensure they're robust. This means that your visitors are sure to have endless hours of Twist, Turns, Climbs and Slides ! Our Obstacle Courses are referred to as Crowdpleasers. They are a lot of fun for all ages.
Apart from fun The inflatable obstacle course also helps children learn and it can be used to enhance your child's interaction abilities. You can make use of the inflatable obstacle course to host your indoor parties and encourage your children to be part of a variety of activities.

The inflatable obstacle course comes in various sizes and shapes in order for children to play a race or jump through hoops and push obstacles. It's great for having fun with the youngsters.
There are a variety of sizes of inflatable obstacle course which are available in various styles and colors. The colorful structure attracts the kids and makes your event a success. There are two kinds of inflatable obstacle courses. There is one that is 30 feet and the other a larger one that is 38 feet long and 65 feet wide. In most inflatable obstacle course two children are able to compete together and pass the various barriers.
You can climb, push through, crawl through race, race on a platform and slide through the inflatable obstacle park with a height of 65 feet.

30' Backyard Obstacle Course
from $469.00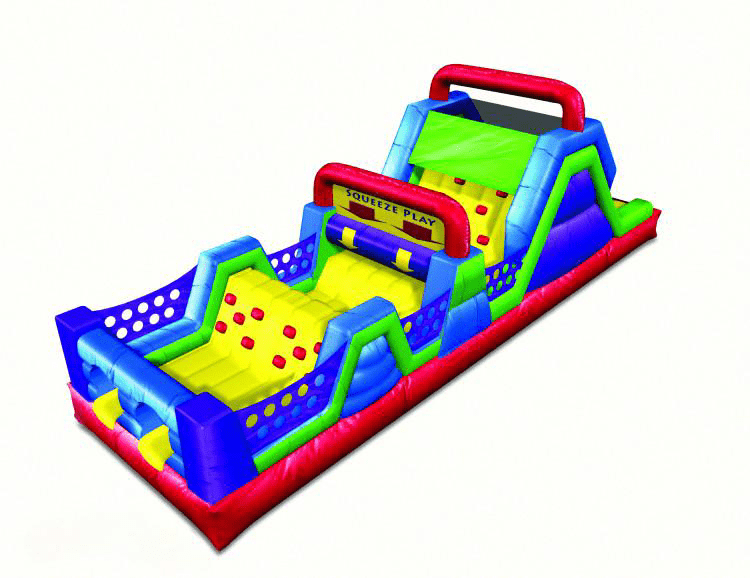 38' Wacky Obstacle course
from $529.00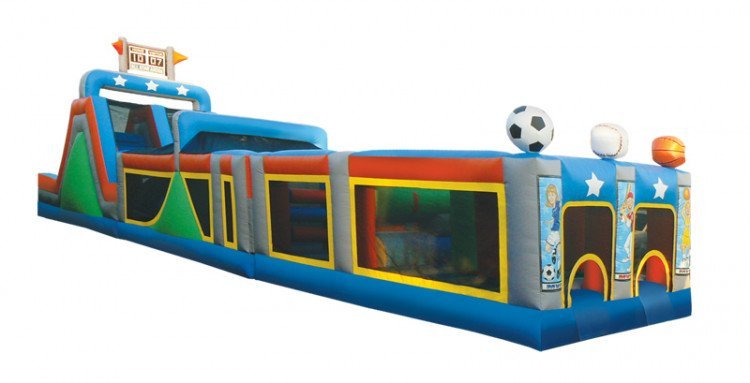 65' Mega All Star Sport Obstacle Course
from $929.00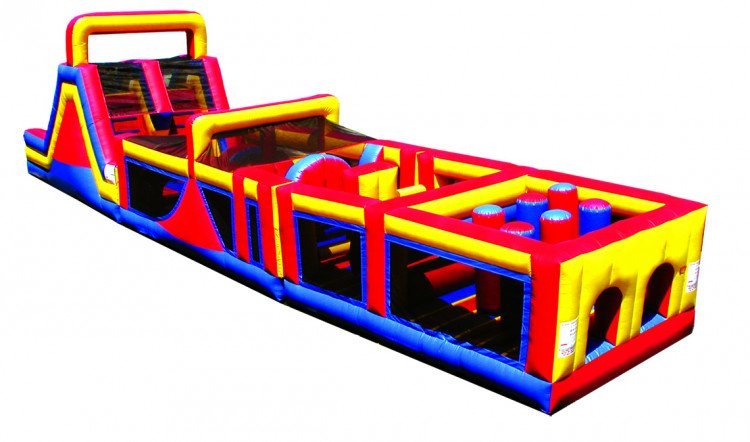 65' Mega Obstacle Course
from $929.00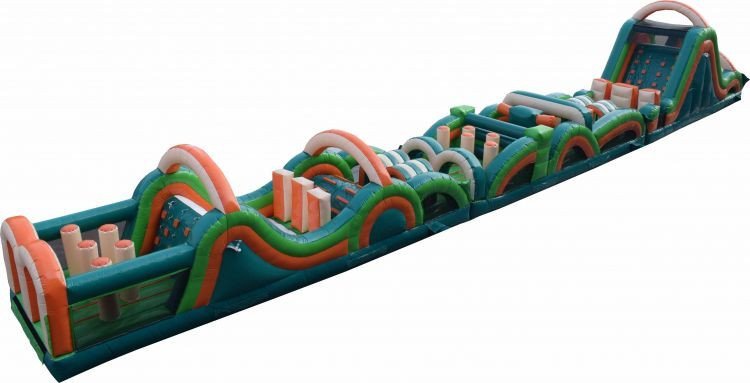 95' Radical Run
from $1,299.00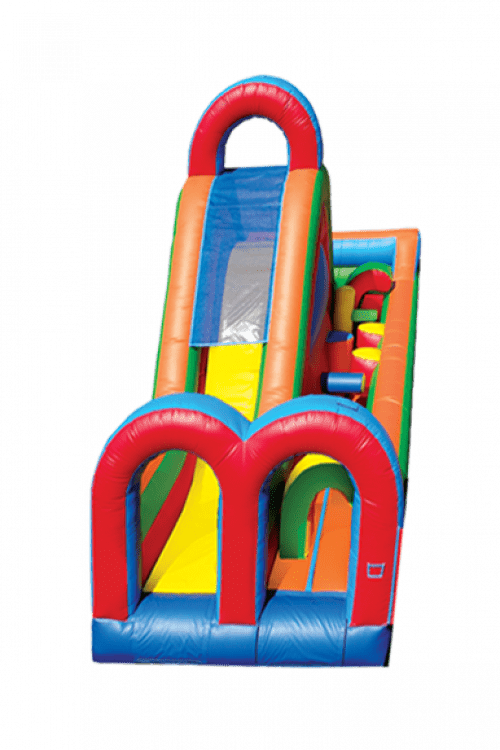 Mini Turbo Rush
from $429.00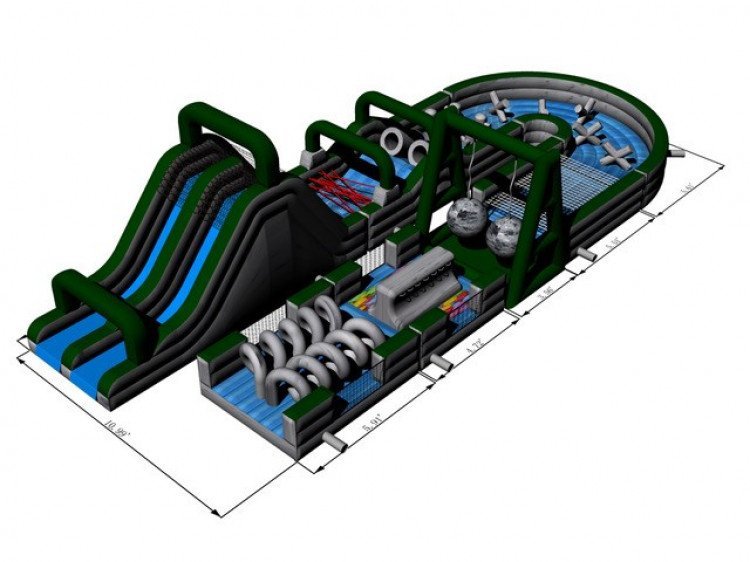 Rugged Warrior Challenge
from $1,699.00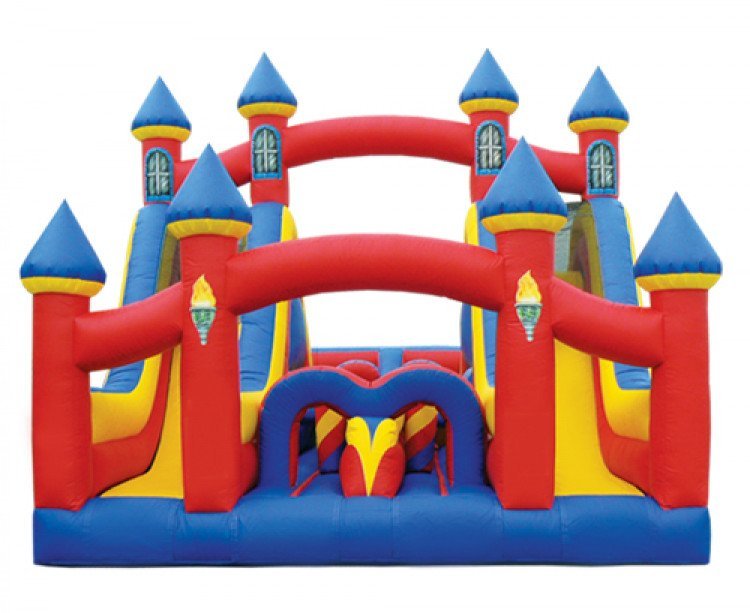 Turbo Rush Castle Combo
from $759.00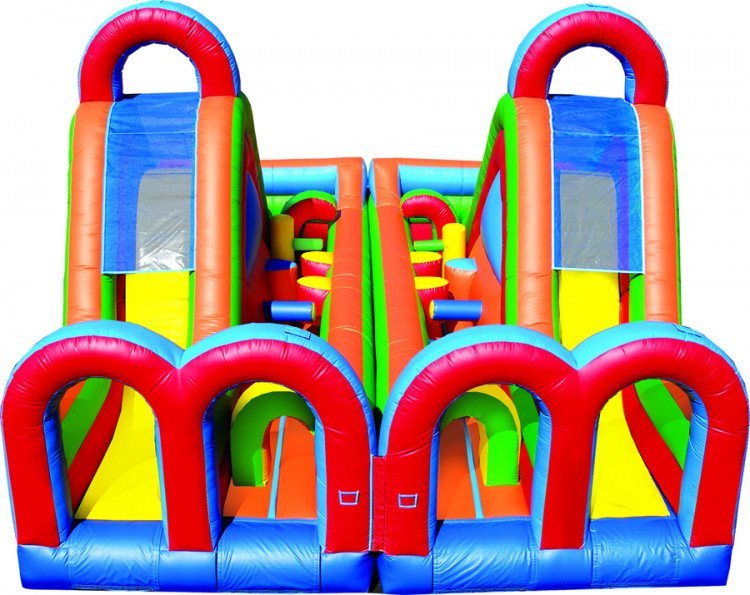 Turbo Rush Combo
from $759.00